April in Paris
17th, April 2007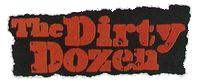 Count Basie's favorite month in the city of light.
Load Inc. is working hard to pull its first next gen console game. We hope to have more exciting news next month :-)
Untill then, we'll keep pulling our daily grind and try not to worry about upcoming French elections, our own modern version of the dirty dozen.
We're not alone
26th, March 2007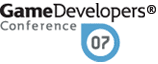 Load Inc. attended the GDC this year again.
We loved the all new event (thanks to the ex E3) bigger crowd, bigger floor, sweet Game Connection, great games and new (industry) players.
Yes, of course, we did our share of drinking dirty martinis in plush sofas (life IS hard) and HAD to attend wild parties (including open bars and lightly dressed hostesses).
We managed to do business and came back with a bag full of brand new ideas.
GDC 07 also gave the first XBLA dev studio gathering, featuring Ninja Bee, Team 17, Stainless Games, The Behemoth, Machine Union, Frozen Codebase, Southend, Gastronaut and many others.
Every once in a while, it's great to know we're not alone.
5684 miles
8th, February 2007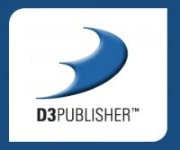 Some time ago, D3 Publishing of America (D3P) and Load Inc. signed a co-publishing partnership for a next gen console title.
We thought "hey since we go to LA each year, let's pick a publisher there". Good thinking - until they cancel E3...
Despite the high telephone bills (we talk a lot) and the 5684 miles, we're all very happy about it.
These guys are fantastic people to work with. Special thanks to Brian and Careen who made it possible.
Count on D3P to make announcements soon on our next release.
Visit www.d3publisher.us, now!!
Happy new year 2007
3rd, January 2007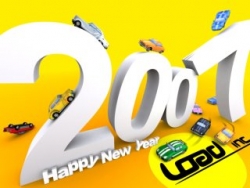 Happy new year 2007 ! This time, you can have two new year wallpapers !
Happy Christmas
25th, December 2006

For once, no long text to read, and simply Happy Christmas !
xxxx & xxxx
18th, October 2006

On our way to making the best Xbox Live Arcade title in the whole wide world (to our friends opinion at least) we translated 'Mad Tracks' in 10 languages. Not 8, not 9, but 10.
English, German, Spanish, Dutch, Italian, Portuguese, Korean, Japanese, Chinese and French. It's going to be hell trying to fit all those funky translations into the game, but the challenge is exciting! You'll even be able to practice your French while playing! "Voulez vous jouer avec moi, ce soir?"
730 days & 730 nights
1st, September 2006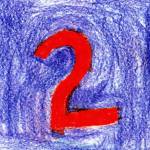 Happy birthday Load Inc.
It's been fun so far, hard at times, but overall great.
We met great people, have super customers and work on the beefiest console to date. What else can we hope for? Nothing much, except being around in two years. That would be fantastic.
Count on us.
Two years old and still 100% Fat Free Games!!
Ich bin ein Liepzipger
28th, August 2006

"I am citizen of Leipzig" is what you might be tempted to say once you see what these guys have in store when they put together a trade show! Big, professional, big, suppa clean, big and quite large. The show also came with it's load of breaking news. Of course, Load Inc. was there, not only to get a tan under the cruel sun of ex-East Germany, but to meet with the big players and make sure they won't forget us. A few deals are on their way, objects of upcoming news, no doubt. Oh, I forgot, booth babes are allowed in Leipzig - no sign of the US army. That's got to be good news."
Summer break
15th, June 2006

We are sure lots of you are off for some well deserved resting time away from your computer. Bless you! But here at Load Inc. we don't take time off to bring you the XBLA version of Mad Tracks ASAP. We hope to see you back rested, tanned and ready to play in a couple of weeks.
Forza Mad Tracks
15th, June 2006

Digital Bros (Halifax) and Load Inc. just signed a publishing agreement to release 'Mad Tracks' in Italy. We could tell you what the guys at Digital Bros have to say about the game, but since you don't see their hands, it's useless :-)
The whole team at Load Inc. is proud to work with one of the fastest growing Italian game publisher.
No, we don't get free quatro staggioni pizzas for being nice with them!